Top Hat Senior Readers Theatre ...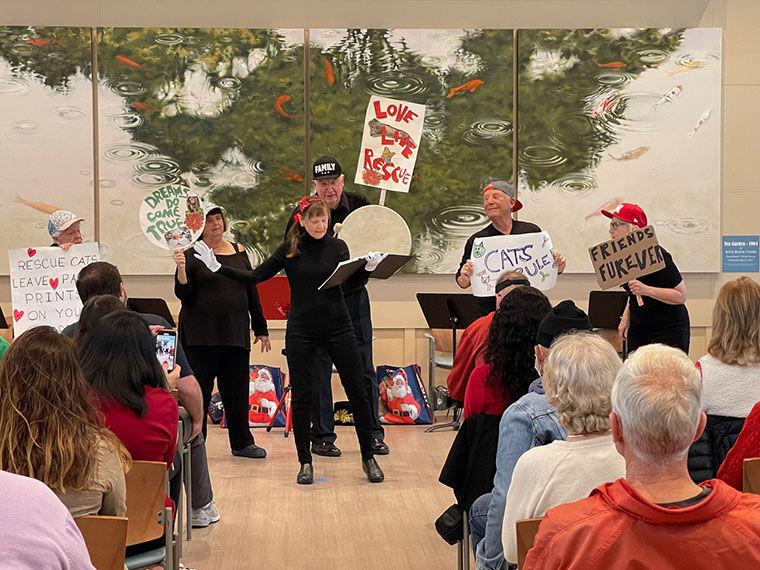 Tags
As featured on
For several years Coronado has been home to a Readers Theatre at the Spreckels Center. Coronado local Gwen Hovland, who is no stranger to the theatre scene, has been leading these workshops that include this past year's most recent iteration, a Top Hat Senior Readers Theatre for community members 55 and older.
Readers Theatre is a popular form of performance that allows anyone to participate at any level. For Hovland, this was the perfect outlet to return to acting after a stint in the Peace Corps. "I joined the Peace Corps at age 68," she began. "For two years I was living in the village of Nonphayom,Thailand, as a volunteer assigned to teach English to grades five to nine. We were in middle-of-nowhere Thailand; with no internet, no cellular and no written language," Hovland described.
Join Edith Salas of Salas Properties & host Jenn Barlow as they visit the Coronado Shores community. The towers have amazing views including the world famous Hotel del Coronado, downtown San Diego, San Diego Bay, the City of Coronado, Point Loma, and the Pacific Ocean.