Islander Youth Lacrosse ...
Photo Supplied by Nado Boys Lacrosse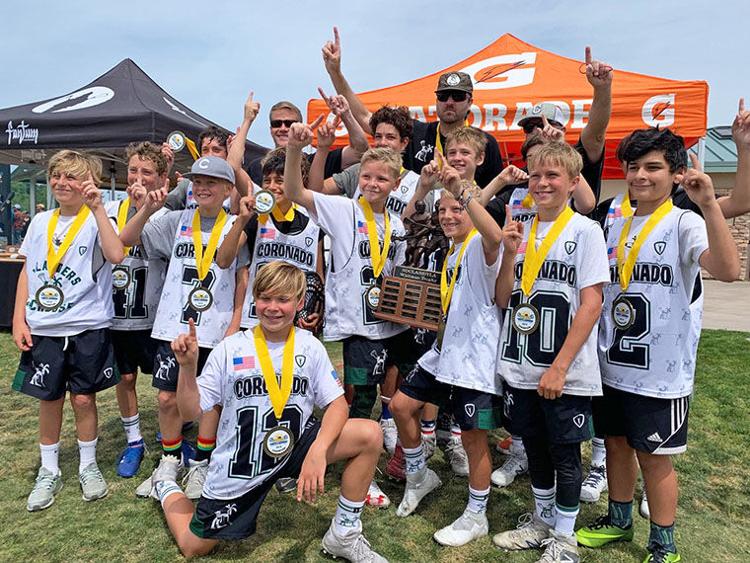 Tags
As featured on
The Kindergarten-Second Grade Islander Youth Lacrosse Teams consisting of 29 players equally divided into two teams, played strong programs from all over San Diego County including La Jolla, Rancho Bernardo, Poway, Alpine, East County, Point Loma & South Bay. Combined on the season, the equally-divided teams had a record of 24-1. The one loss by the program was avenged twice vs. Rancho Bernardo and as such, the group claimed the bragging rights as the No. 1 team in San Diego County. Coaches for the K-2 Team included: Alex Cade, Andy Worth, Andrew Bell (Coronado CHS '19), Joe Walsh (Coronado CHS'19), and Connor Worth (Coronado CHS '20).
The K-2nd roster includes: Luke Baker, Mason Belong, Lincoln Blauert, Benjamin Burgess Walker, Xander Cade, C.J. Caturay, Ollie Cobb, Oliver Farrier, Konrad Fortmann, Brody Gossage, John Halttunen, Tommy Herrick, Parker Hyde, Luke Perry, Nathan Perry, Jonathan Pettit, Liam Powers, Max Ritter, Teddy Schlomer, Troy Schutt, Felix Scott, Brodie Shapiro, Lucas Urquidi, Matias Urquidi, Odin Urtnowski, Will Weber, and Gavin Worth.