Islander Girls Lacrosse ...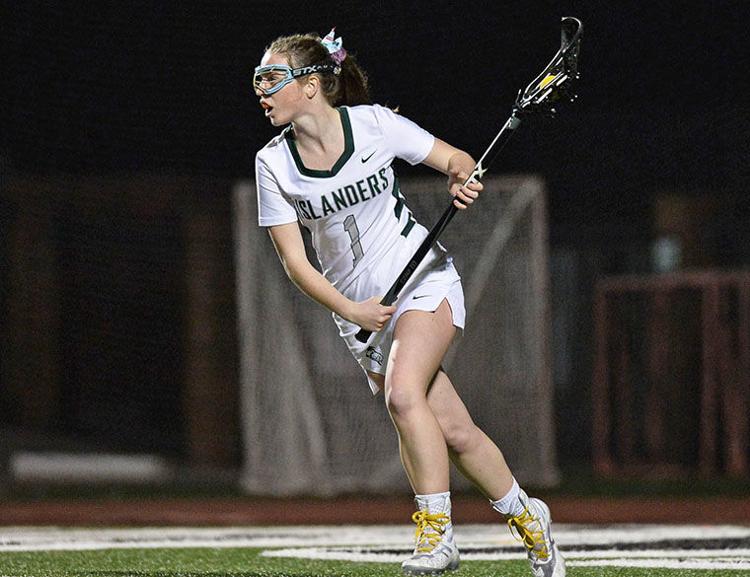 Tags
As featured on
A couple of weeks ago when I first interviewed new Islander Girls Lacrosse Head Coach Caroline Dineen-Carlson about her team, I realized how talented they are. And as noted in our overview above, they stand at 3-0. Last week they hosted Cathedral Catholic and dominated the Lady Dons 15-4. Wednesday, they traveled to Rancho Bernardo and drilled the Colts 15-0. Unfortunately, a big test at home against Poway wasn't played.
Dineen-Carlson said of the Cathedral game, "We played really well together. The score was just 5-3 at the half and we took off from there. We were a little sloppy early in the game, but we scored fast break goal after fast break goal.