Remembering: 9/11 American Flag Memorial ...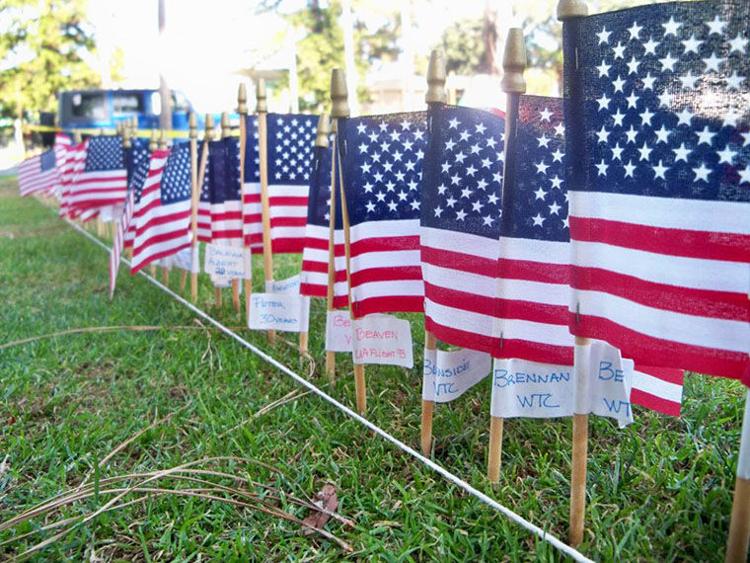 Tags
As featured on
On Sept. 11, 2001, 19 militants associated with the Islamic extremist group al-Qaida hijacked four airplanes and carried out suicide attacks against targets in the United States. Two of the planes were flown into the twin towers of the World Trade Center in New York City, a third plane hit the Pentagon just outside Washington, D.C., and the fourth plane crashed in a field in Shanksville, Pennsylvania. Almost 3,000 people were killed during the 9/11 terrorist attacks, which triggered major U.S. initiatives to combat terrorism and defined the presidency of George W. Bush.
Fast forward eight years (September 2009), my brother Philip Youngberg, entering his senior year, at Coronado High School, wanted the school and the Coronado community to honor the upcoming eighth anniversary of the Sept. 11 attacks.