Methodist Church Community Project ...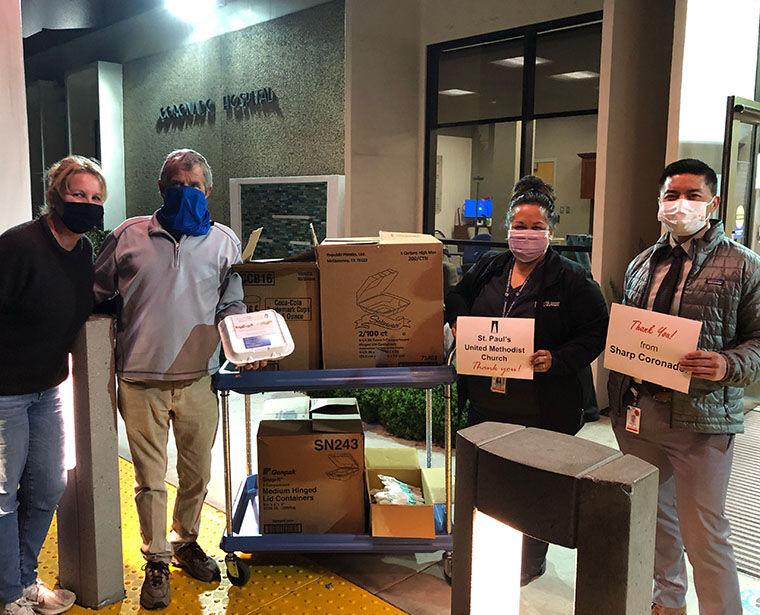 Tags
As featured on
For the second time during the coronavirus pandemic, St. Paul's Methodist Church has rallied to provide restaurant meals to feed the medical staff at Sharp Coronado Hospital.
In addition to other outreach programs in place, the Staff Parish Committee made it a goal to thank the many doctors, nurses and support staff who have manned the hospital facilities for nearly 12 months during the worldwide health crisis.
"Our members readily pitched in to cover the cost of this project, which not only