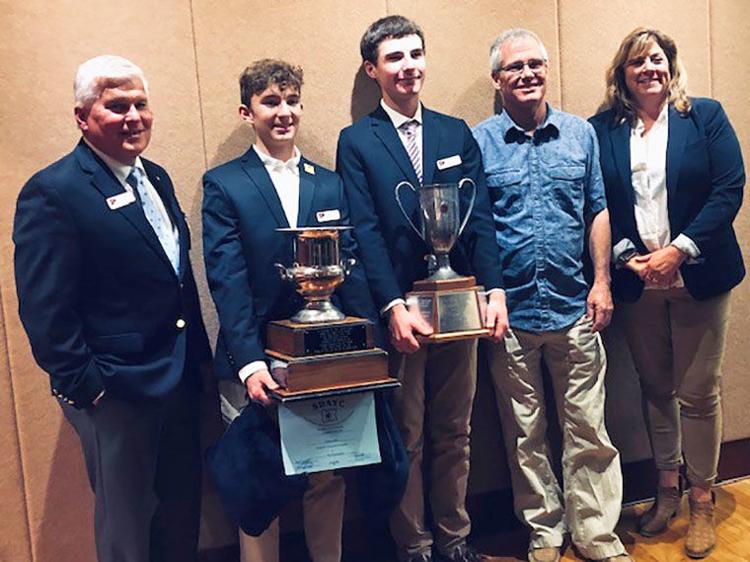 Tags
As featured on
A full and exciting 2019 at the Coronado Yacht Club Junior Program was highlighted recently at the San Diego Association Yacht Club (SDAYC) Junior Board Installation dinner in January.
At the dinner, Coronado Yacht Club (CYC) Junior Preston Miller was presented the SDAYC Conner Series Perpetual in the Naples Sabot Class and Tommy Rudowicz, with Miller, received the Reynolds Perpetual in the C420 Class.
Max Olson placed second in the O'pen Skiff Series which is a new and exciting class that hasn't named its Perpetual yet. These series combine overall results at three events hosted by San Diego area clubs.