Composting With The Crown Garden Club ...
Photo by Josee Cox

Updated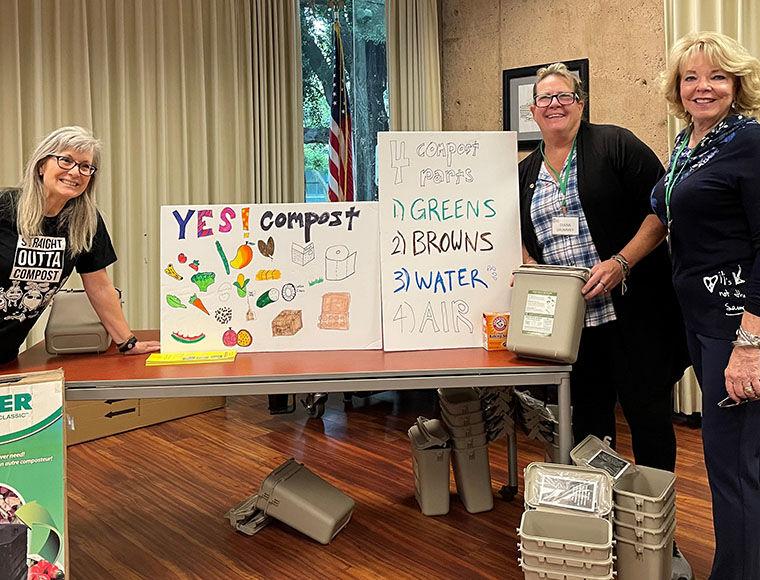 Tags
As featured on
What if you could reduce the damage of greenhouse gases on our planet by simply saving food scraps? What if that simple act could undo the damage of 3 and-a-half cars?
One local woman is passionate about helping our planet heal while at the same time helping her garden. Cays resident Laura Wilkinson started composting 4 years ago after learning about the process at the Living Coast Discovery Center where she took classes and became a master composter. These days Wilkinson gives lectures on composting, helping residents of many cities, especially in low income areas, learn about something she loves to do and make a difference.
Before becoming a master composter, Wilkinson worked in the media industry as a deejay on KCBQ and KPRI and later as a co-host of Eye on San Diego on Channel 10. She has also been involved in the legal cannabis industry.
Join Edith Salas of Salas Properties & host Jenn Barlow as they visit the Coronado Shores community. The towers have amazing views including the world famous Hotel del Coronado, downtown San Diego, San Diego Bay, the City of Coronado, Point Loma, and the Pacific Ocean.