The Zombie Apocalypse Special ...
Photo courtesy of Spring Dyer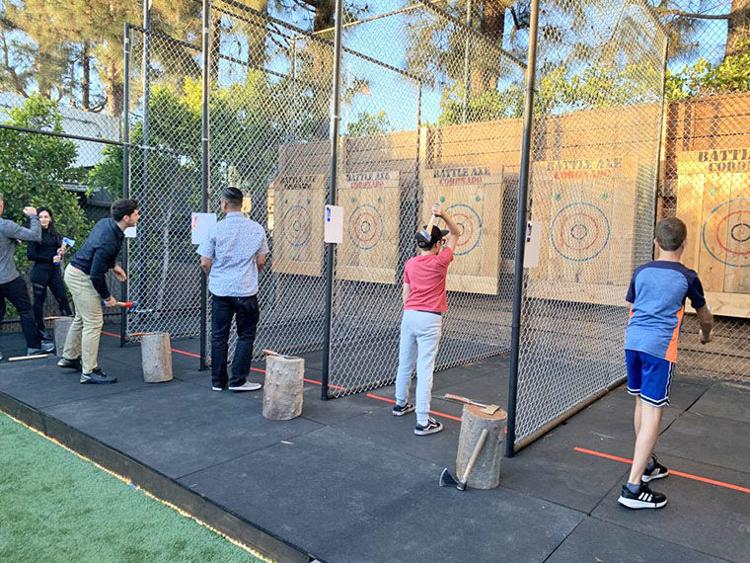 Tags
As featured on
With more time on our hands since COVID-19, everyone is looking for something to do. Battle Axe Coronado, which opened last month before the stay at home order and social distancing, continues to offer this fun activity you can enjoy outdoors. Battle Axe is one of the new activities many are enjoying all over the country where many facilities have opened. Battle Axe throwing facility is something you can enjoy with friends and family or people who you are already in close contact, such as co-workers.
After opening in the middle of February, owner Brian Tucker has made some changes to maintain social distancing. He explained that basically he's gearing the activity to a family who lives in the same household or to a group who works together in an office who do not need to worrying about social distancing. All axes are hand sanitized with lemon scented Lysol and are safe. Right now Battle Axe is offering the entire facility for private groups of 5 to 9 people for $30 per person. This offer has been called the Zombie Apocalypse Special with the tagline, "Don't let the zombies catch you and your kids cooped up in the house playing video games."