Ribbon Cutting Ceremony At The Henry ...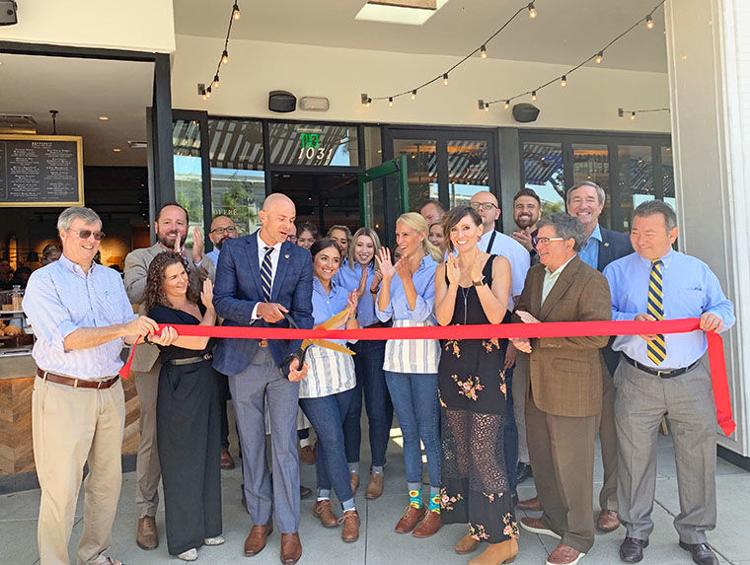 Tags
As featured on
The long-anticipated opening of The Henry, located at 1031 Orange Avenue, arrived this weekend with scores of curious customers attending the soft openings last Friday and Saturday.
General Manager Emma Elmes, along with executive chef Brian Drosenos and several seasoned staff members, worked together tirelessly during the weeks leading up to the opening, ensuring that the first guests would experience a positive, glitch-free experience
I had the opportunity to attend Saturday's opening with a guest, and we were off to a great start from the moment we arrived. We were met cheerily by former CHS student Carley Pinsonneault, who led us inside, where we were greeted warmly by Elmes and staff. We were quickly seated at a large interior booth, and immediately tended to by Mark, an experienced and knowledgeable waiter, who clearly knew his way around the Sam Fox restaurants.
While the restaurant is capacious (it occupies the site of the former Costa Azul restaurant) and open, it is inviting. The full bar, constructed of warm wood with high-backed, cushiony stools surrounding, is located just inside the doors, with a portion accessed from the exterior patio. Patrons who prefer dining and imbibing at a bar rather than a table can also enjoy an al fresco experience without changing seats.