"Hop on Pop Pasta Shop" ...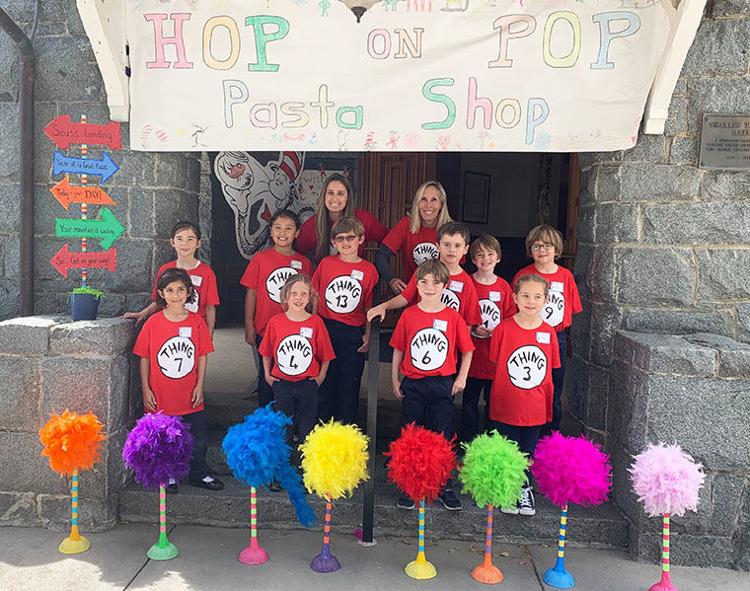 Tags
As featured on
The first grade class at Christ Church Day School recently opened a one-day pop-up restaurant to raise money and awareness for the Monarch School, a K-12 school dedicated to educating the homeless children of San Diego. Eager to replicate the success of the prior first grade class's pop-up restaurant, and with the desire to give back, the students pleaded with their teacher, Christine Sneed, to keep the tradition alive by opening a restaurant so that they too could learn more about the industry and, at the same time, raise money for those less fortunate. Guided by this charitable spirit, the students sought inspiration through a real-life, behind-the-scenes tour of Island Pasta, courtesy of owners Carol and Brant Sarber.
Unphased by the hard-work needed to run a restaurant, and to turn their desires into reality, the group of 6 and 7 year olds created a business plan and headed to meet with Bernice Zimaro at Cal Private Bank to inquire about a loan. Cal Private Bank graciously kickstarted the restaurant with a $500 gift and, from there, the students divided into marketing, design, and food selection teams. They created flyers and invitations, designed a menu, and settled on the food and drinks to be offered to their patrons.