Coronado High School Woodworking Class ...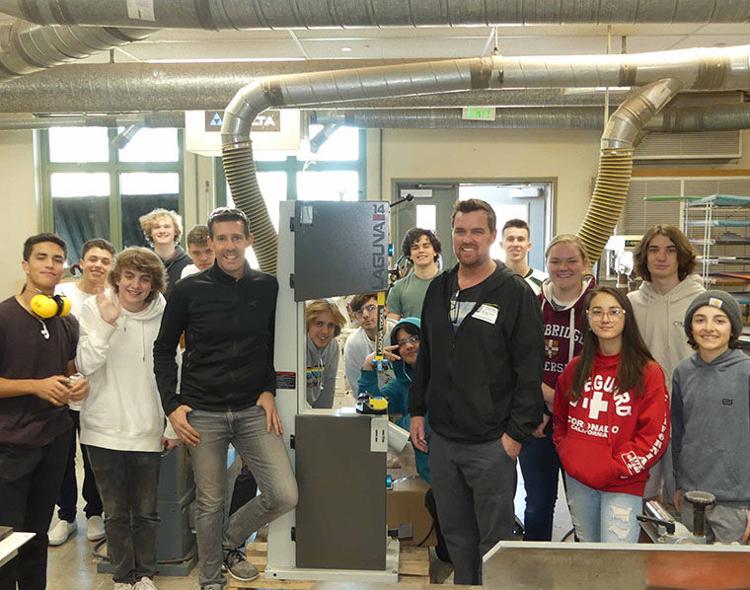 Tags
As featured on
"When I was a young boy, my father took time to teach me how to use tools, how to build out of wood," said Mike Tontz. "It saved my life. It gave me purpose, it gave me direction." Now, as an adult, he owns Tontz Construction Company, specializing in the restoration of historic homes (he's done more than 60 homes on the island, including three current historic restorations).
It came to his attention recently, that the Coronado High School (CHS) Woodworking Class needed a bandsaw. "It took me all of two seconds to realize what I had to do," said Tontz. Earlier this month, a new bandsaw arrived at Coronado High School, courtesy of Mike Tontz and Tontz Construction.
"This is incredible," said Ken Heskestad, the popular young woodworking instructor at CHS for the past eight years. "The bandsaw is literally one of the first machines my students learn to use in this class. Everyone uses it. In terms of a gift that will be effective, it is the best thing, something that will affect the most students in the shop. It's a staple of our creativity and function, and will allow my kids to achieve excellence in a very special way."