Clayton's Bakery & Bistro ...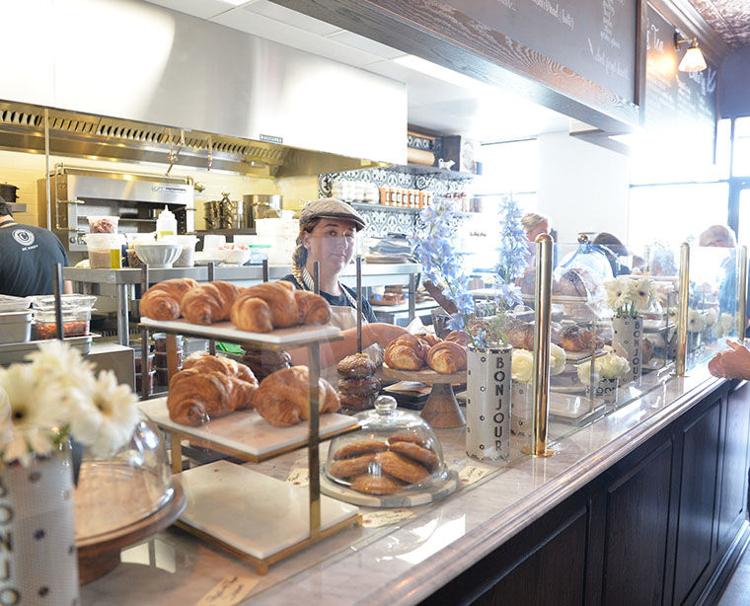 Tags
As featured on
I'm not sure who's more excited about the opening of Clayton's Bakery & Bistro—me, owner Mary Frese, or the collective Coronado community.
I met with Frese, who also owns and operates Clayton's Diner and Clayton's Mexican Takeout in Coronado, on a bright Sunday morning. Patrons, eager to sample the house made pastries and coffee drinks, waited in a line that extended out to the sidewalk. While we settled in to chat, multiple local folks stopped by our little table to offer their congratulations and compliments to Frese on what will surely become a very popular business.
Located in the space that formerly housed both Alexander's Pizza and Fire + Fly Artisan Pizza at 849 Orange Avenue, the spot has been transformed into a 1900's European style boulangerie and bistro, decorated with copper tin ceiling tiles, Carrara marbled countertops, and walnut-stained beadboard. The lighting is vintage Edison style, which reflects off the copper ceiling, creating a warm, inviting glow throughout the space.