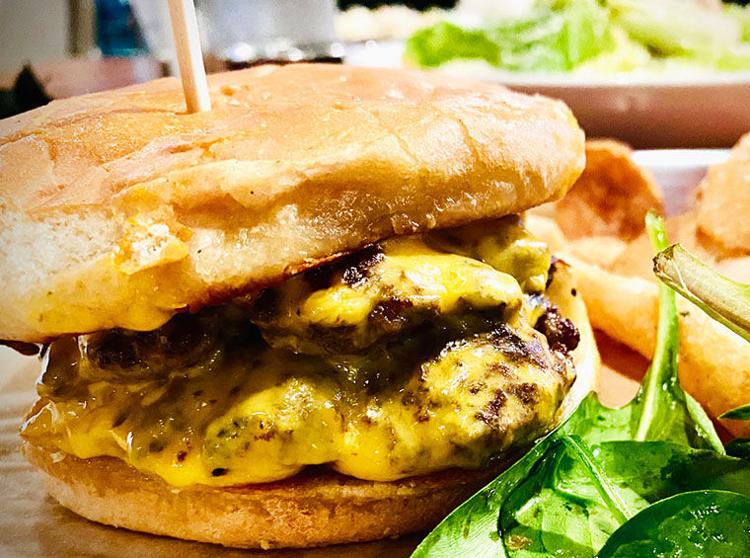 Tags
As featured on
If you're a parent who's been looking for a more family-friendly spot, a group of friends in search of some fun umbrella drinks, or a sports fan hankering for big eats and a place to watch your fave team, you have a one-stop shop at the newly opened Boardwalk Beach Club.
The space, upstairs at 1300 Orange Avenue, was formerly occupied by the upscale Maretalia, Blue Bridge Hospitality's Italian restaurant. While the sleek bar at the entrance and the outdoor patio remain in place, the rest of the space has been transformed into a casual, bustling spot, with whimsy in every corner.
The bar has multiple flat screen TV's, the dining area walls are covered with colorful pop art (including a mermaid strategically adorned with two fish bowls, complete with a beta fish in each), and the arcade area toward the rear is a middle-schooler's dream, skee ball, Pac Man, foosball, pinball and a claw machine are just a few games to fill the room, plus there's a pool table in the adjoining space between the dining area and the arcade. The arcade is ideally located in an area which allows parents to keep an eye on the kiddos, while keeping the noise level surprisingly low.