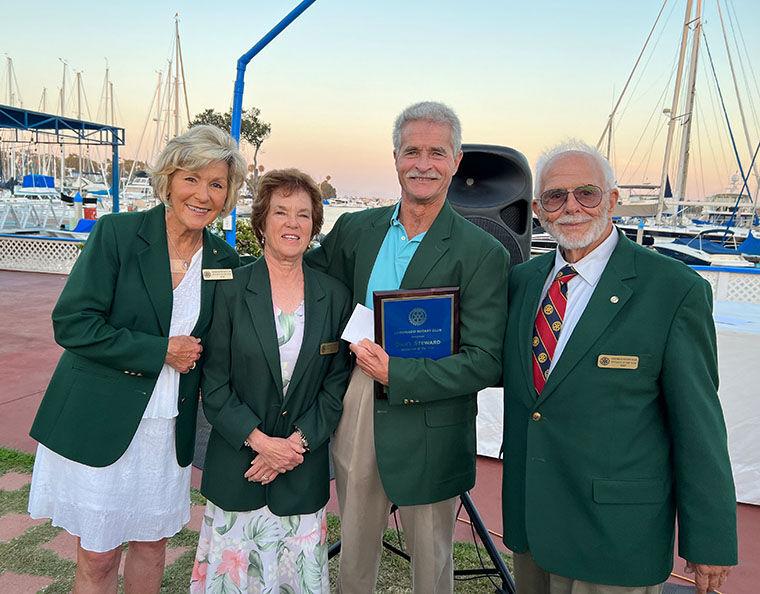 Tags
As featured on
Rotarian of the Year is the most coveted honor the Rotary Club of Coronado bestows on its members. It recognizes one person who, over the course of many years, has demonstrated a sustained and selfless commitment to volunteerism. The Rotarian of the Year is one of the best kept secrets of the club with clues disclosed at the annual Installation Dinner.
This year some of the clues read by 2003 Rotarian of the Year, Karen Strabala, included: "This Rotarian loves chocolate and big dogs, is a published author, was his high school's Valedictorian, attended the Naval Academy; enjoys bicycle riding, rowing and tree-climbing. This Rotarian participates in community committees that include Emerald Keepers and Avenue of Heroes, and co-chaired Neighbor to Neighbor (N2N) during the pandemic. This year's Rotarian of the Year is Dan'l Steward."
Join Edith Salas of Salas Properties & host Jenn Barlow as they visit the Coronado Shores community. The towers have amazing views including the world famous Hotel del Coronado, downtown San Diego, San Diego Bay, the City of Coronado, Point Loma, and the Pacific Ocean.