Revisiting Normandy ...
Submitted by Clint Russell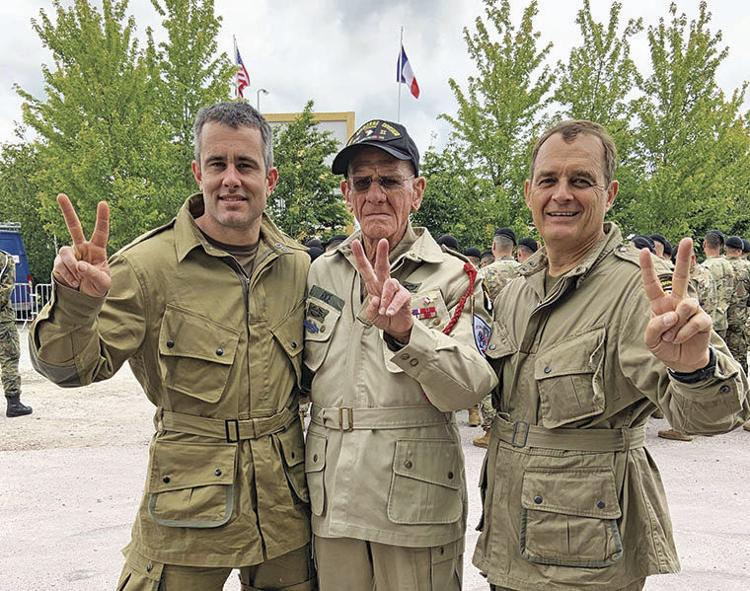 Tags
As featured on
June 6, 2019 was the 75th anniversary of D-Day. D-Day, also known as the Normandy Landings or Invasions, was part of the Allied Forces' operation Overlord during World War II. Normandy, France was occupied by the German military, part of the Axis Powers. A force of 150,000 men from the Allied Powers invaded the small beach town. Many did not survive the invasion, and exact number of deaths is not known for sure, however the current estimation is somewhere between 4,000 and 6,000 fatalities. It is incredibly hard to track down and confirm every death from that fateful day.
Fortunately, despite many hardships, the mission was successful and the Axis Powers were pushed back, closer to Paris. The invasion is the largest seaborne invasion in history. The United States of America dropped 13,000 paratroopers early on the morning of June 6, over Normandy. Tom Rice was one of those paratroopers.
Tom Rice was born Aug. 15, 1921 in Coronado, California. He joined the military in 1943 and became a member of the 501st Parachute Infantry Regiment of the 101st Airborne Division. Since then, Rice, a Coronado resident, has actively participated in memorials, celebrations, and commemorations recognizing those who fought to stop the Axis Powers during World War II, but especially D-Day.