Port Commission Chair Speaks ...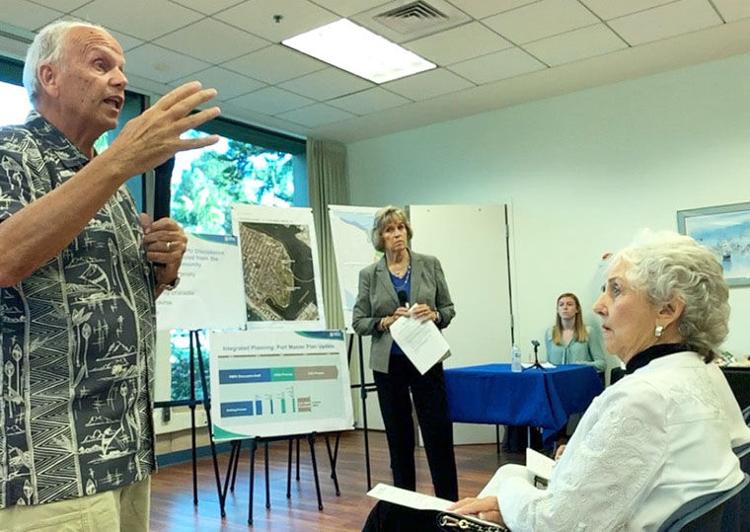 Tags
As featured on
Port Commissioner and Coronado resident, Garry Bonelli, addressed the room during a Thursday, Aug. 29 meeting in the Winn Room of the Coronado Library with the following opening line: "No Hotel, No Hotel, No Promenade."
The primary purpose of the meeting appeared to be two-fold. First, Bonelli, who was criticized for having not attended the meeting in July (he was out of town), had an opportunity to speak directly to the residents about the PMPU. Additionally, the meeting provided an opportunity for the Port to indicate what specific concerns it had heard from the earlier meeting and to check its understanding of the breadth and depth of those concerns. There was also an opportunity for attendees to add any other concerns to the list.
At first glance the meeting appeared to be a by-invitation only meeting with Port of San Diego representatives and a selected group of Coronado residents in the Winn Room at the Coronado Public Library on Thursday. After learning of the meeting, a quick call to the Port confirmed that the meeting was, indeed, public, leading to speculation as to why it was not broadly advertised or, if it was, why only some 35 or so citizens showed up when there was an overwhelming number earlier in the summer at the Nautilus Room to discuss the Port Master Plan Update (PMPU).