Outdoor Dining At Serea ...
Photo Courtesy of the Hotel del Coronado

Updated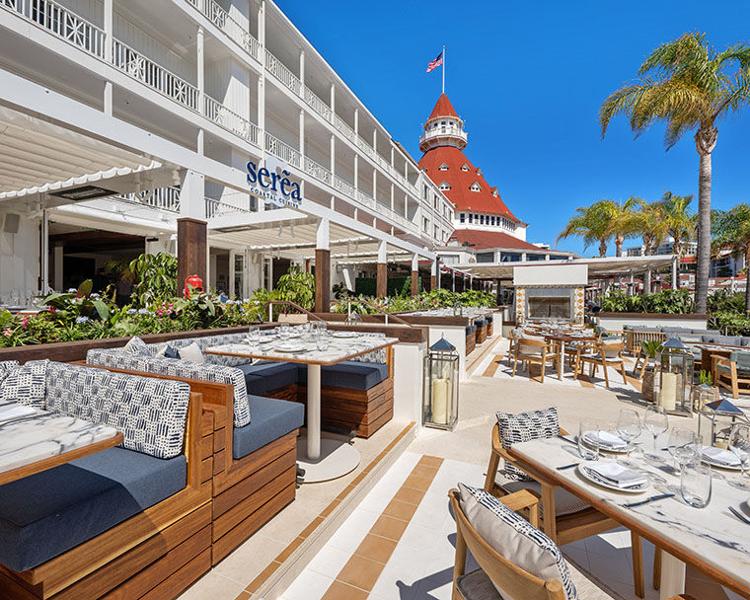 Tags
As featured on
After being totally closed to the public for 90 days, the 132-year old Hotel del Coronado is rapidly re-opening for business. "I'm just happy we're open," said Hotel Del General Manager Harold Rapoza, Jr. over the weekend. "Our last day of operation was March 26, 2020, and we re-opened the Beach Village at the Del and 190 rooms in the Victorian Building June 26, 2020. There was no revenue coming in prior to our closing. We have great owners and they wanted to make sure to protect this landmark and keep it in good condition when we re-opened."
As for the decision to close the hotel for the first time, Rapoza explained, "It wasn't a requirement of the state at that time. It was more about the business world internationally and in the U.S. We started feeling the business impact in early March when conventions started to cancel and our leisure travel business decreased to almost nothing.