Meet & Greet At Village Elementary School ...
photo courtesy CUSD

Updated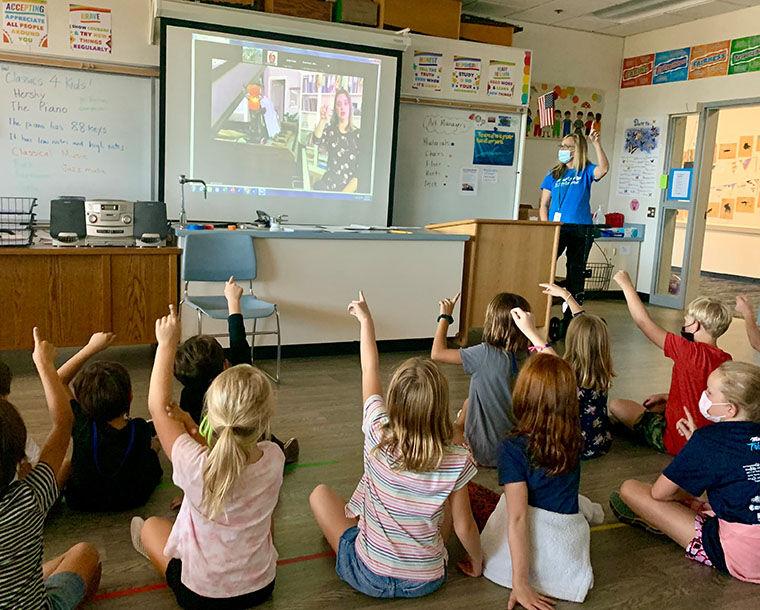 Tags
As featured on
Over 700 kindergarten through fifth grade students at Village Elementary School will participate in musician 'Meet & Greets' during their Visual and Performing Arts (VAPA) classes this week.
"I try to bring as much diverse and in-depth content to students as I can. This program adds another layer of interaction, with time to ask questions and make real life connections with music," said Village Elementary VAPA teacher Cyndi Fuhrman.
The program, a 25 minute live virtual field trip, features an interactive musical performance by a professional musician, an explanation of the instrument, and time for student questions.
Join Edith Salas of Salas Properties & host Jenn Barlow as they visit the Coronado Shores community. The towers have amazing views including the world famous Hotel del Coronado, downtown San Diego, San Diego Bay, the City of Coronado, Point Loma, and the Pacific Ocean.