Coronado Island Film Festival ...
Photo by Alessandra Selgi-Harrigan

Updated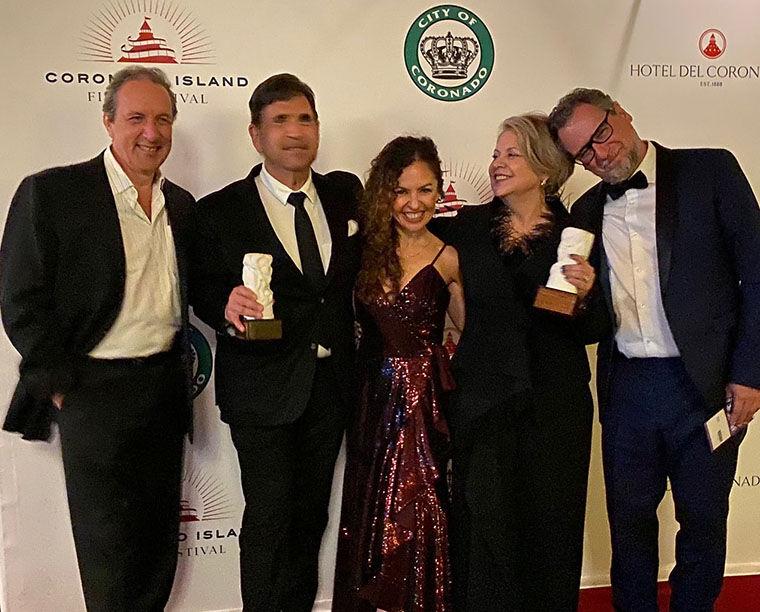 Tags
As featured on
What makes a film come together cohesively is the combination of people behind the scenes that create the experience for viewers. Some of them are people we don't know so well or have never heard of, but are instrumental in the success of a movie. If you have watched "Guardians of the Galaxy," "Thor," or other Marvel movies, "Apocalypto," and "JoJo Rabbit," there are two people that have held major roles in their success.
Cinematographer, Producer and Television Director Gabriel Beristáin and Costume Designer Mayes Rubeo, both originally from Mexico, have made a name for themselves in Hollywood by working hard, persevering and believing in the dream. Arts in Motion International Ricardo del Rio and Sue Allen Villalva are responsible for bringing the two gems to light and were honored at the Coronado Island Film Festival during Leonard Maltin's celebrity tribute dinner Nov. 12 in the Crown Room at the Hotel del Coronado. Beristáin received the
Join Edith Salas of Salas Properties & host Jenn Barlow as they visit the Coronado Shores community. The towers have amazing views including the world famous Hotel del Coronado, downtown San Diego, San Diego Bay, the City of Coronado, Point Loma, and the Pacific Ocean.